Red Rose is a universal and acknowledged symbol of divine love. we will discuss the meaning, symbolism, and connections with love and romance.
Over the generations, red roses are winning the hearts and minds of lovers worldwide. But, when your words fall short, giving a bouquet of perfectly arranged red roses to your loved one can convey your most profound messages.
Now, we are aware that the Red Rose is a universal and acknowledged symbol of divine love. From traditional love stories to modern-day TV shows, the significance and appreciation for red roses have been documented throughout history, mythology, art, and literature.
Therefore, through this article, we will discuss the meaning, symbolism, and connections with love and romance.
History of The Red Roses
The red rose is believed to be related to the Greek Goddess of love, Aphrodite, and as a result, the red roses have a symbol of love and passion.
If we turn the pages, we see that Robert Burns, a Scottish poet, associated his love with these red flowers. Also, in Victorian England, people used these red roses to convey their love across the country.
Meaning of A Red Rose
We are so ahead of time now, but the red rose has remained the most preferred way to confessing love and passion.
If you try to find the uniformity in the imagery of the flowers, it will look nearly impossible as their significance and meaning change as time flows.
Nevertheless, the meaning and symbolism of the red rose remained unchanged.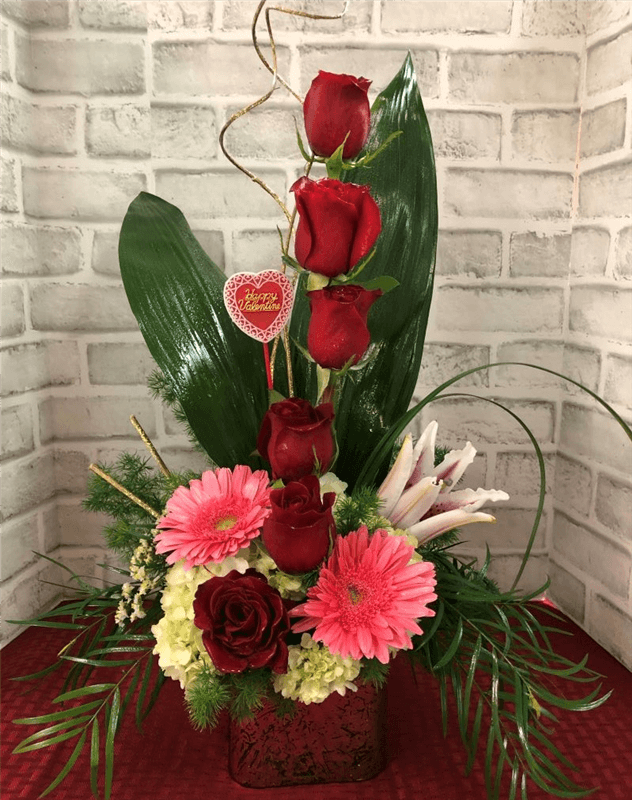 The red shade is very significant, and the deep shade conveys deep feelings. A bright shade of red symbolizes romance, love, virtue, purity, and humble beauty, while the burgundy shade sends a message that your love is still unreciprocated.
Red Rose at A Funeral
As we all know, red roses signify love and passion; however, these flowers are also considered an exceptional gift for grieving.
Giving a bouquet of red roses is a beautiful way to express your love and respect for an individual who has passed. These flowers also signify gratitude and courage.
Significance Roses in Numbers
What if I tell you that there is a special meaning to the number of roses you receive or give? Yes, there is a profound meaning to numbers.
So, here is a summary of the deeper meaning of the numbers.
One Rose – If you receive or give one red rose to someone, it highlights "Love at First Sight" or an "I Love You" from your long-term lover.
Two Rose – Two roses represent reciprocated affection and love.
Three Roses – This gift is considered a traditional gift after completing one month of togetherness.
Six Roses – A gift of six red roses represents infatuation, and they want to be always near them.
Ten Roses – A bunch of ten red roses conveys that their love is of utmost magnificence to someone.
Eleven Roses – If you want to tell someone that they are your treasured one, you should gift them a bouquet of eleven red roses. Eleven roses represent the profound and purest form of love.
Twelve Roses – A well-arranged bouquet of twelve red roses is a simple gift for conveying that you want to spend the rest of your life with your partner.
Fifteen Roses – If you are sorry for something and know that your words will not be enough, you gift them fifteen red roses.
Twenty-four Roses – When you gift someone a bouquet of twenty-four roses, that is a clear indication of "I'm Yours".
Thirty-six Roses – You give someone this many roses just to let your partner know that you're drowning in love.
Fifty Roses – A bouquet of fifty roses is the ultimate romantic present that you can gift someone to express your unblemished love, the love that knows no bounds.
And all in all, these red flowers serve a special purpose.
So if you want to let your partner how much you love them, shop from The Villages Florists, Florida. We deliver gifts for weddings, birthdays, and every other occasion.
If you live in Florida, you will have our same-day flower delivery The Villages FL facility. All you have to do is place your order, and we will serve you with the best quality flowers at your doorstep.