When it comes to thanksgiving you can go with flowers that spread over the table or the regular ones in a vase.
Flowers are something we all need for almost all the events we have. Now why is that? Flowers just add more warmth, light and also makes it cozier. Flowers you pick can uplift the ambience and also create a vibe of the place. From luxurious to dreamy, from something classy to romantic you can create a mood for the whole space. Picking the right flowers can be tricky especially for traditional events and festivities. Some families go by their tradition and others just go by what they like. When it comes to thanksgiving well flowers play a huge role to set up your decor. For thanksgiving especially you would need table centerpieces and some flowers to decorate the space around for that you would need some special thanksgiving flowers.

Here is a list of Thanksgiving Flowers in The Villages FL from Plantation Flower Designs & Gifts that you must look out for -
Sunflowers –
With Florist The Villages FL you will get fresh sunflowers perfect for any table. When it comes to thanksgiving you can go with flowers that spread over the table or the regular ones in a vase. You can go with a sunflower flower spread or you can have these in a tall glass vase. Why pick sunflowers? Well these flowers are beautiful, bright and also go well with the fall season. Sunflowers are big in size so make sure to get an average sized one. You can also add flowers like red roses to this along with orange asiatic lilies.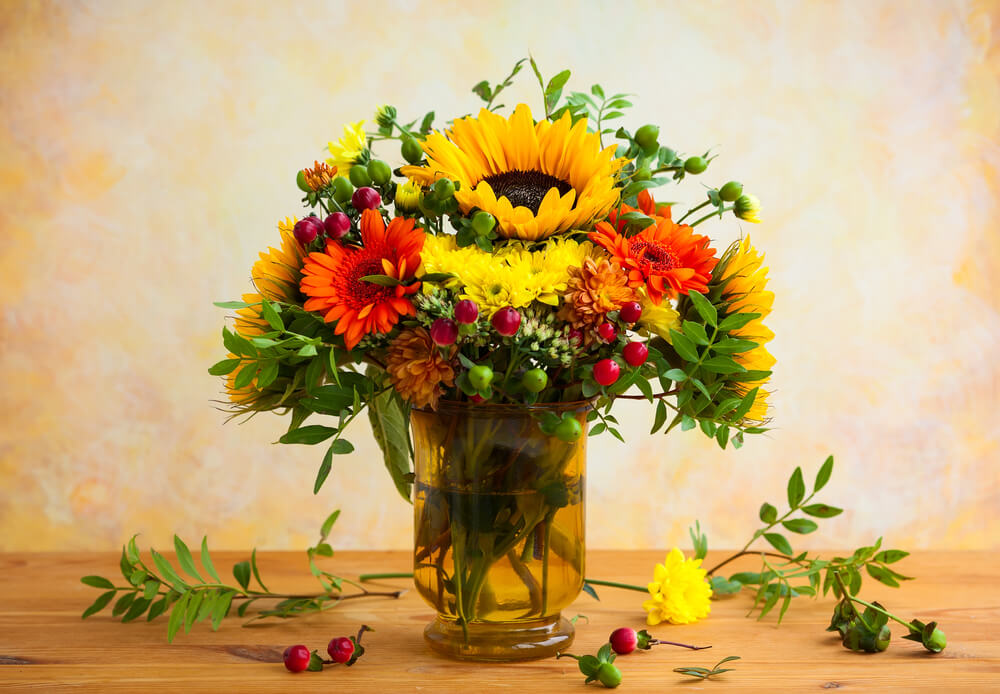 Lilies –
Another popular pick is that of lilies. These flowers are just gorgeous, with their enormous petals and lovely colors. Lilies have been a part of traditional festivals like Easter. White easter lilies have been always sought after for religious ceremonies. Whether it is to decorate the altar or the venue. For Thanksgiving you can go with something more colorful like orange, pink, even red asiatic lilies. For a lily flower mix you can add orange roses, pinecone for an added charm, chrysanthemums and even daisies. You can assemble this bouquet in a glass vase with some candles around for a complete decor setup.
Roses –
With Florist in The Villages FL you will get all kinds of flower bouquets from minimalist to full glam. And what's better than thanksgiving to go all out. Flower arrangements always add a luxury element to your surroundings. Roses are the best kind of flowers to create a magical look. What's so great about roses is that they are pretty looking, available throughout the year with a bunch of colors. Roses give you an option to explore the themes of your decor. You can go with orange garden roses, red spray roses, Hypericum berries, yellow solidago.
Daisies –
No matter how tiny they are they will surely bring a smile to your face. Daisies are available throughout the summer and long after as well. These flowers symbolize innocence, purity and true love. When we think about daisies we always picturise a rather small white flower. But to your surprise daisies come in all sorts of colors from red to purple. With a huge family daisies are not just popular as fresh cut flowers but also work great as filler flowers. For your thanksgiving flower arrangements you can go with red daisies, yellow sunflowers, yellow poms and deep red chrysanthemums.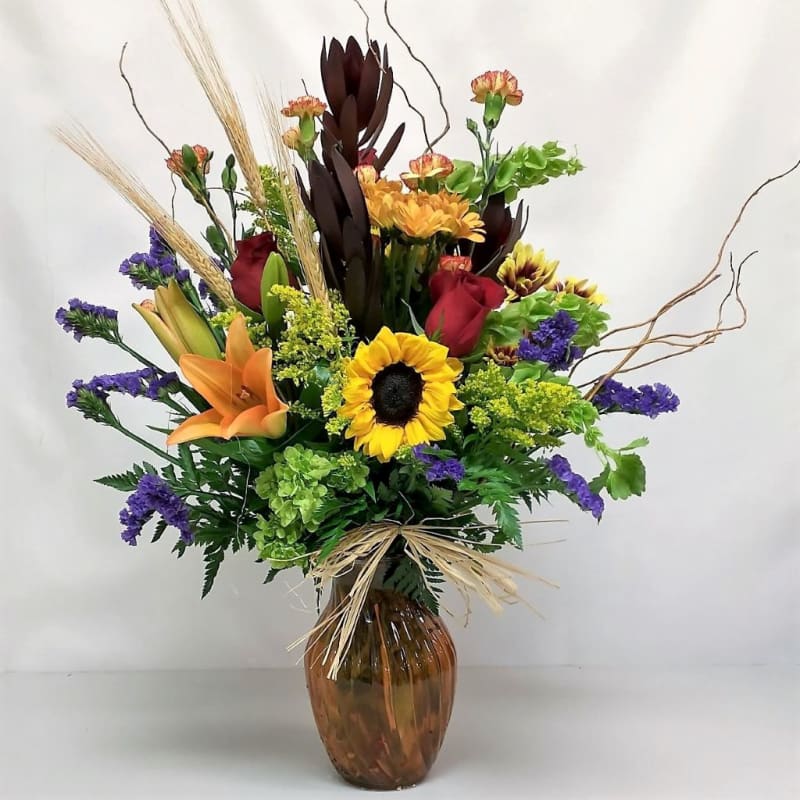 Busy with your thanksgiving prep with Flower Delivery in the villages FL get your flower decor at your desired location. Along with various specially curated thanksgiving bouquets you will get all different kinds of flowers to choose from.