Here, we have selected the five best birthday flowers for your girlfriend.
Birthdays are special, but you have to make them even more special if it is your girlfriend's birthday. You need to know her taste, her aesthetics, her likes and dislikes to find the perfect flowers for her. And sometimes this choice can become a bit overwhelming even if you have known her for years.
However, don't worry too much if you are not sure what to do. Why Plantation Flower Designs claim to have the best Flower Shop in The Villages FL, is because we have got you covered. Here, we have selected the five best birthday flowers for your girlfriend.
Sunflowers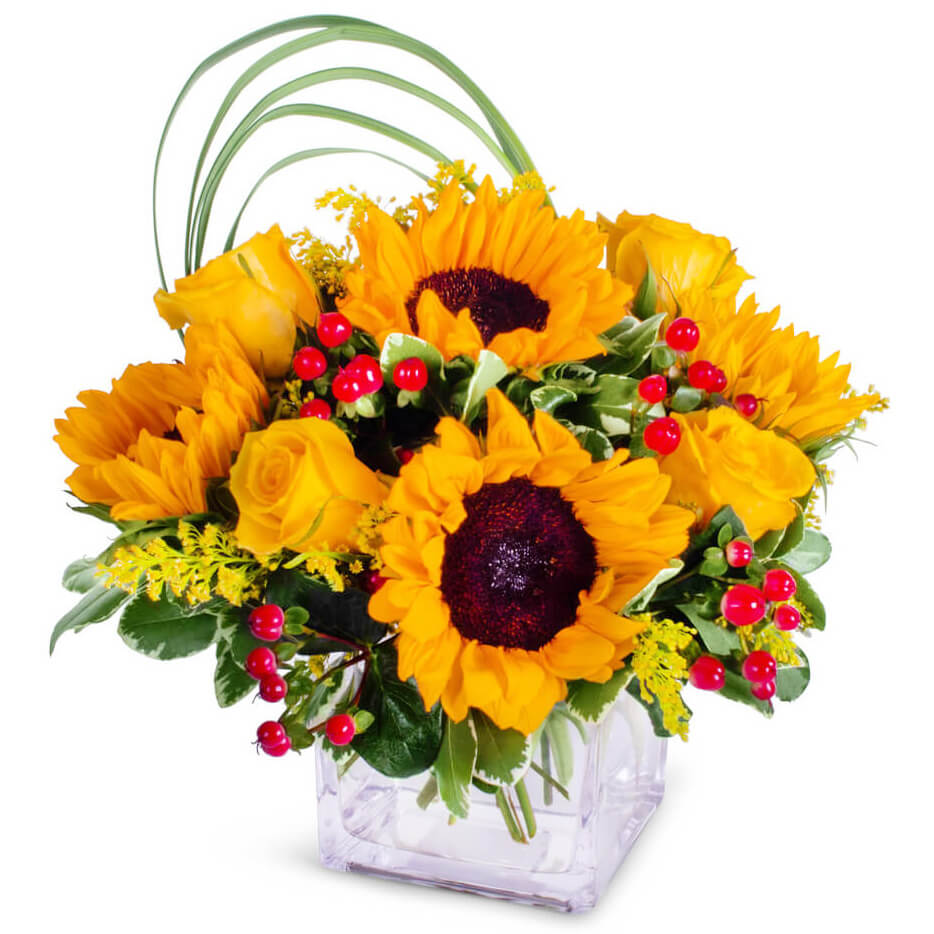 The most vibrant flower that you can give as a gift is sunflowers. They symbolize positivity, admiration, and celebration. For a very long time, sunflowers have been a staple flower for any celebration due to the meaning they convey and the feelings they induce. A bouquet containing beautiful bright sunflowers is sure to make her happy. We have a range of vivid bouquets that are crafted using sunflowers. Choose any bouquet you find meaningful and show how you celebrate her presence in your life.
Roses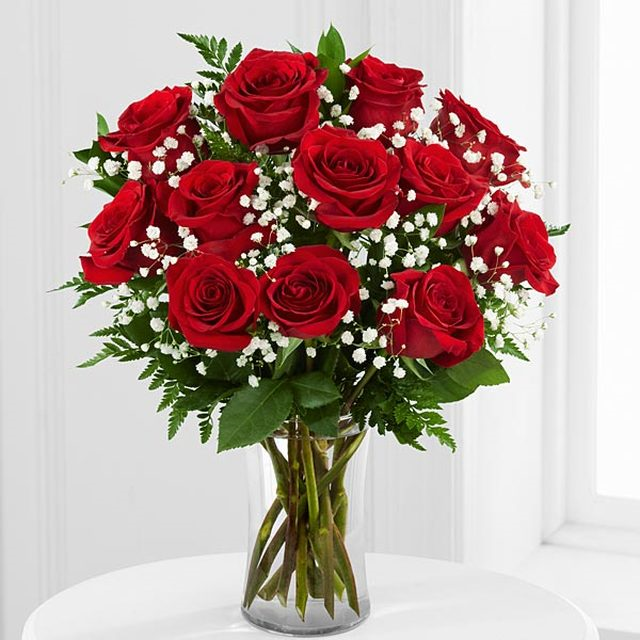 We cannot ignore roses when it comes to the celebration of love. Different colored roses signify varied emotions and feelings. For example, a red rose signifies romance and passion, a pink rose symbolizes admiration, a yellow rose means deep friendship, and a white rose symbolizes innocence and purity. The list of symbolism goes on. You can go for a classic red bouquet from our collection for your girlfriend, or you can try some other unique combinations. You can try purple, yellow, or even white roses.
Hydrangeas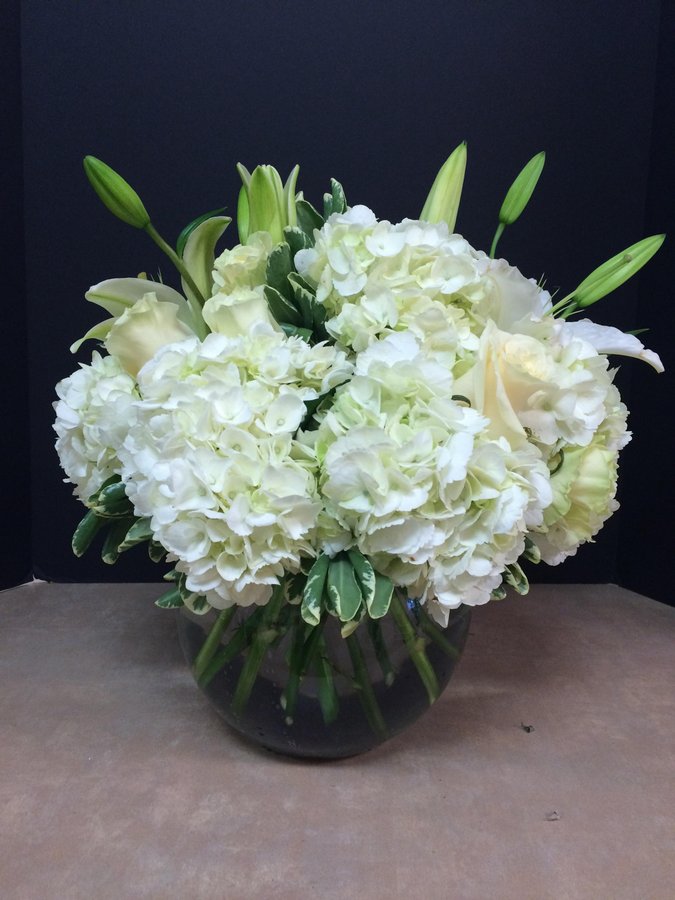 Hydrangeas are exquisite flowers. Their pastel shades and circular shape make a very appealing gift. You will find them in a variety of colors like white, purple, blue, pink, red, and even in uncommon shades like green and brown. In our collection, we have often combined hydrangeas with different bouquets according to the color scheme. Hydrangeas is a great choice to be gifted to a beautiful wife or loved girlfriend, and a fabulous way to tell them that the most wonderful thing you've decided to do is share your life and your heart with them.
The flower also represents love, grace, beauty, and harmony. If you want to convey a lovely message to your girlfriend on her birthday, choose hydrangeas.
Tulips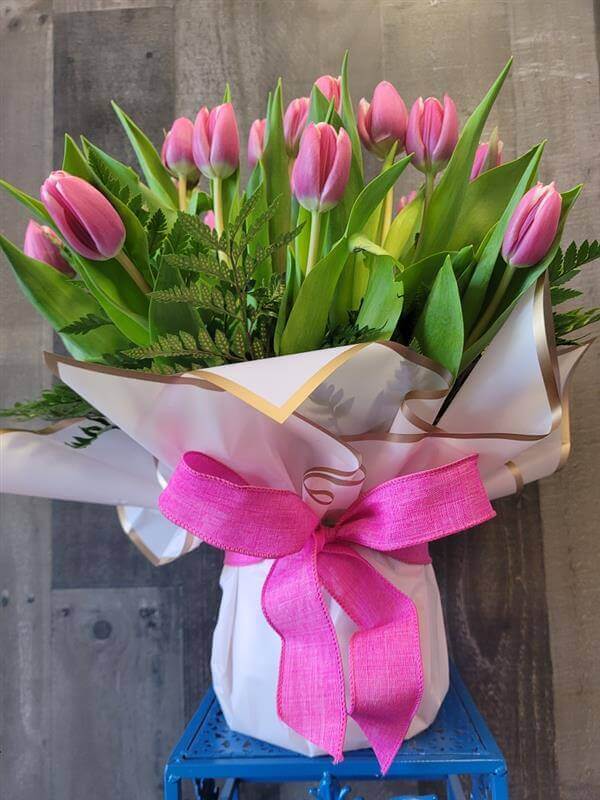 These colorful and vibrant flowers have been used as gifts for hundreds of years. Their variety of beautiful colors set them apart from other flowers. They come in different shades, each color conveying a different meaning. Tulips usually signify deep love and regeneration. Choose from our collection, where we have carefully selected the best tulips to create the perfect birthday bouquet. With the best Birthday Flowers The Villages FL Plantation Flower Designs have more variety of birthday flowers.
Bird of Paradise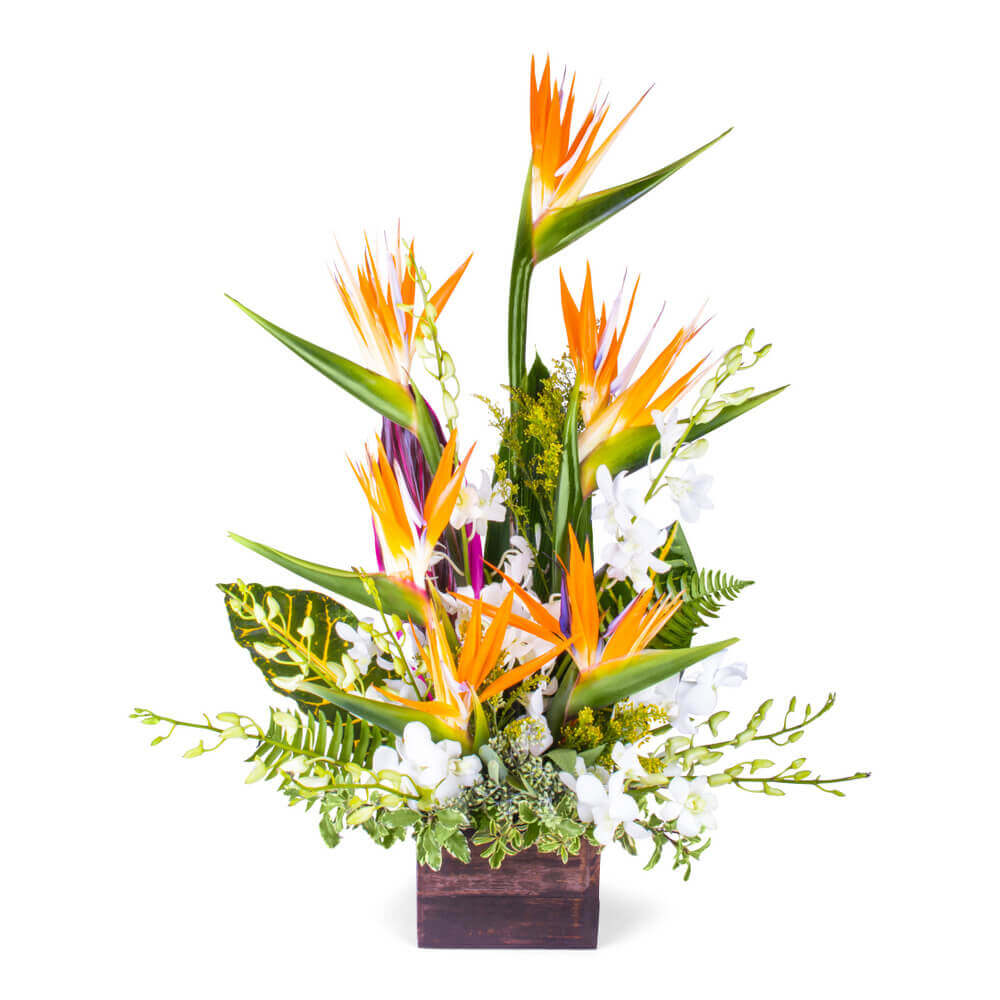 If you want to go for some unique and different flowers, you can try the bird of paradise. They are tropical flowers with striking bright colors. They are usually found in shades of yellow and red, along with a tinge of blue in them. The flower signifies joy, freedom, and, as the name suggests, paradise. We at Plantation flower designs believe that there is no barter to love except to love more, and as much as we can- unconditionally, truly, and purely. Hence, we include the bird of paradise in our tropical bouquets, and they turn out to be gorgeous. Surprise your girlfriend with this unique flower and make her day extra special.